Use the promocode 'crf2023' on checkout to get a discount!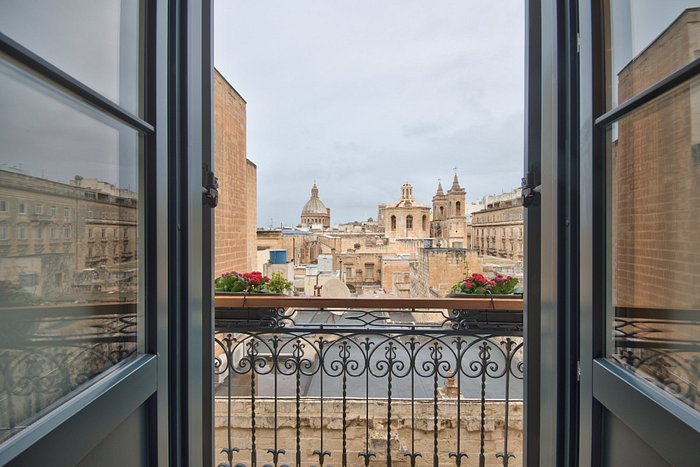 La Falconeria Hotel
La Falconeria Hotel consists of forty-three rooms split into seven different categories and located in various sections of the building encircling the wide courtyard where guests can relax and enjoy the light Maltese air and fresh sunlight. The courtyard may be accessed through the lobby or the hotel´s lounge, all set in a mid-century modern style within the historic structure. Sitting in the courtyard on a breezy, summery day with a chilled drink is just a small slice of island life offered at La Falconeria.

All rooms are finished to the highest of standards with traditional Maltese tiled floors and in-room complimentary facilities to really make you feel at home. The façade of the hotel is dotted by various balconies of different classical styles, French Balconies on the first floor, Traditional Maltese Balconies on higher floors, open balconies for the Suites, and a 35 square metre terrace for the Executive Suite.

From the third floor upwards, guests can begin to enjoy glimpses of the cityscape, with harbour and distant sea views. The executive suites on the upper floors also feature stunning views of no less than five beautiful cathedrals, along with views of Manoel Island and the Sliema promenade.